Discover Brazil's Wild Wonderland
The Pantanal is the best location in South America to see and photograph wildlife. Sure – everyone's heard about the Amazon, but it's hard spotting wildlife in a rainforest.

By contrast, the Pantanal is a rich and diverse mixture of wetlands, grasslands and forest affording greater wildlife viewing opportunities. The region also has better infrastructure - with transport, accommodation, and everything needed to get the best out of your stay.

The Pantanal is the world's largest tropical wetland, and has the greatest concentration of wildlife in the Americas. It covers territory across several Brazilian states, and crosses into neighboring Bolivia and Paraguay - with a total area half the size of France. Only a small fraction of this territory is protected reserve. Most of the land is privately owned cattle ranches, which have operated in the region for the past 250 years, and largely remain in balance with the region's natural environment.

The Pantanal boasts over 600 species of birds, 350 species of fish, 135 species of mammals, and about 80 reptile species. This wildlife includes macaws, caiman, giant anteaters, anaconda, jaguar, puma and monkeys.

As such, the region is a favourite for wildlife photographers and documentary makers. A visit to the Pantanal is a memory you'll treasure, since its like you've just walked into the middle of your own wildlife documentary.

Throughout the 19th and early 20th centuries, the region was heavily exploited for hunting and as a source for animal skins and other natural products. However, the Pantanal's wildlife is now legally protected. Tourism (and your visit) offers the best way to ensure this wildlife and its environment remains protected going forward.

This website gives you the info you'll need - with recommendations to help maximize your enjoyment. We'll give you tips about where to go, what to expect, and how to take advantage of the unparalleled opportunities that the Pantanal delivers. This site is run by Pantanal enthusiasts. We don't run tours and have nothing to "sell" apart from our passion for the Pantanal environment, its wildlife and culture.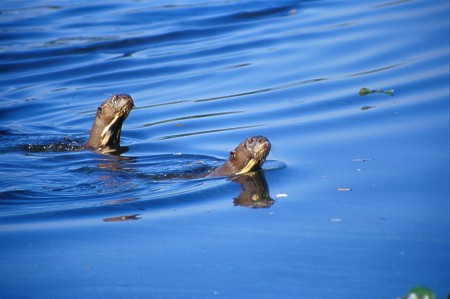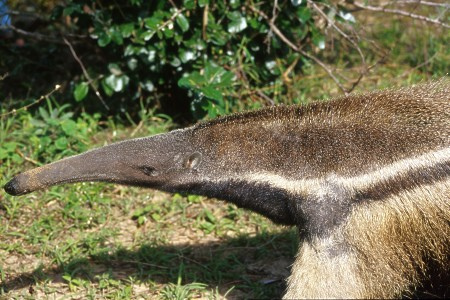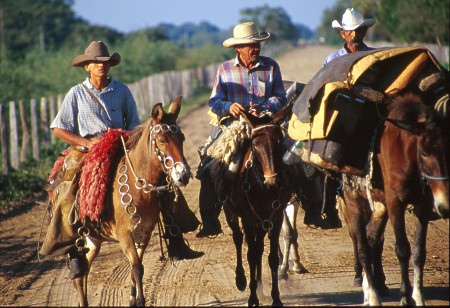 Photo Credits: Blue Hyacinth Macaw (Shutterstock/M. Lorenz)
Giant Otters, Pantaneiros, and Giant Anteater (Andrew Mercer)